Dodge Integrated Platforms
Dodge combines the power of PT Wizard and PT Place to create a seamless selection and ordering experience that helps you save time and stay within budget.
PT Wizard:
Dodge Passport is now PT Wizard.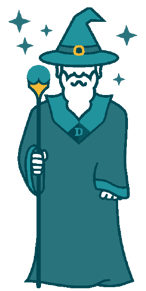 PT Wizard has the features and benefits you've grown to love within Passport, the platform that makes it easy to select Dodge products to meet your application needs. Building on PT Wizard's legacy of more than 25 years, the platform guides new and experienced users through product selections, system design, and competitive interchanges.
With the magic of integration, PT Wizard delivers pricing through the seamless connection to PT Place, Dodge's eCommerce platform, where you can also convert your selections into orders.
PT Wizard, honoring the legacy and the innovating future of Dodge mechanical power transmission design.
PT Place:
PT Place is an eCommerce platform where customers can select and buy Dodge products through single, packaged, or bulk orders. Customers have access to CAD drawings, pictures, and literature and can also check prices and availability before placing orders*.
PT Place is connected to data delivery allowing customers to track their orders. The 24/7 service is available on desktop, mobile, and tablet. Users without a Dodge account can review general product information.
Navigate the product catalog

Access to invoices, added credit memos, and account statements

Available in imperial and metric unit systems

Native language conversions
*Orders can be placed by authorized distributors only.