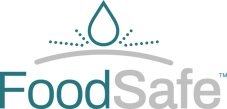 ---
Mounted bearings and gearing solutions
As regulations and consumers press manufacturers for more stringent food safety requirements, producers must take a proactive approach to control and prevent food-borne illnesses. Having the right processes and equipment designed around food safety principles is critical.
Dodge® FoodSafe™ products are engineered to meet or exceed stringent food safety guidelines, ensuring that our products provide the best solution for all harsh washdown applications.
Improved cleanability
Smooth, stainless steel housing and laser identification minimize harbor points for bacterial growth and offer superior corrosion-resistance, providing maximum performance to withstand clean-in-place procedures.
Extended life
Engineered with the most durable seals on the market to prevent water ingress and protect from external contamination.
Safety
Metal detectable end covers for rotating shafts allow for X-ray and metal detection in the unlikely event they should be damaged and enter into the product.