OPTIFY™
The new condition monitoring platform lets you easily control assets remotely so you can work smarter, not harder.
The intelligent, digital advantage for your operations
It allows you to use your own data to make critical operations decisions in real-time to reduce downtime, improve reliability, and operate safely.
Take the guesswork out of work
Unlock predictability with our free and easy-to-use platform, and gain access to robust data — both online and offline.
Get the support you deserve
US-based support teams of industry-leading experts are committed to your success and available at your fingertips.
Increase safety and efficiency with sensors
Wireless and battery-operated for ultimate flexibility, sensors can be installed in less than five minutes —screwing right into Dodge equipment.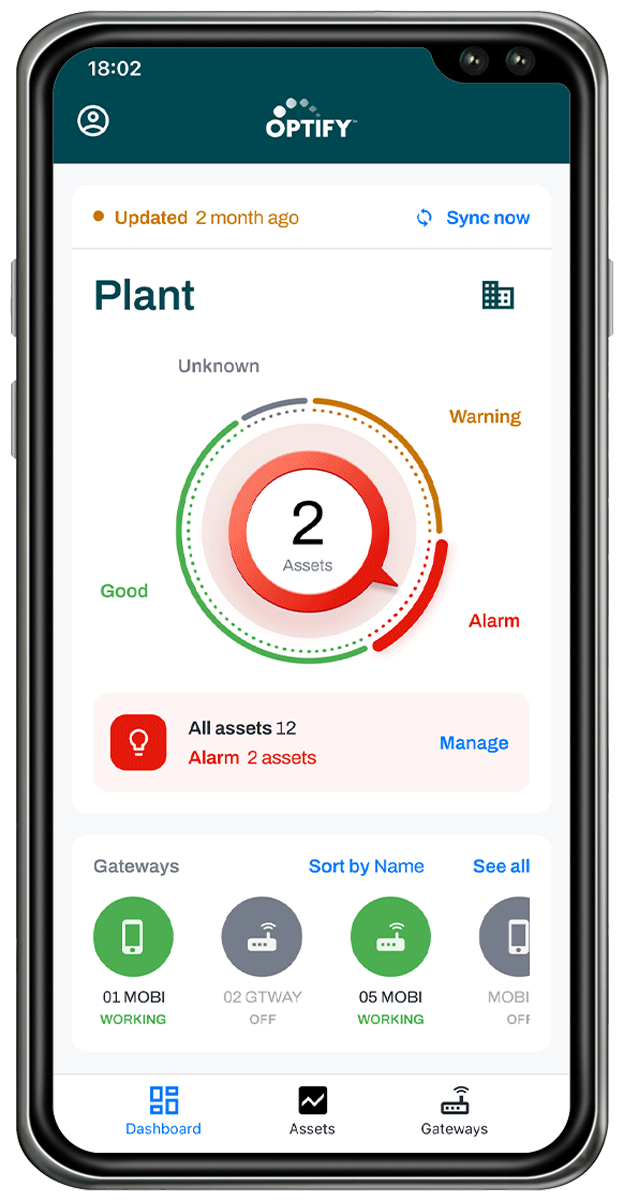 Offline mode capabilities
The mobile app features an offline mode, allowing you to capture asset data in the field to upload the next time internet is accessible.
Advanced analytics
View a wide range of KPIs for assets, such as vibration and surface temperature, through the platform's multiple interfaces.
Integrated notifications
Warnings on decreasing health status of assets are provided, alerting you to when maintenance is needed before it's too late.